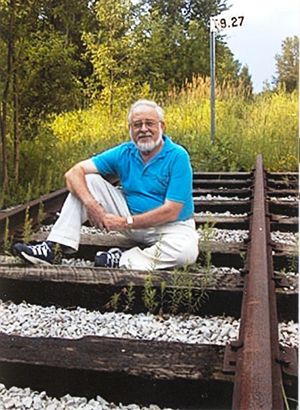 It is with great sadness that I inform all of you of the passing of Honorary L&DMR member and renowned author Charles Cooper. I have no details of any funeral arrangements at this time but I will pass on any information I get.
Charles has been an honorary member of our club since approximately 2014 and was the club treasurer prior to that time from about 2005 to 2011. Charles authored a number of books on local railway history and co-authored books with other well known Canadian authors. He ran an extensive web site on railway heritage and history with many sidebars to things like show schedules, museums, model railway manufacturers and so forth.
I would like to extend condolences to Charles wife and family from all present and past members of the L&DMR.
Regards,
Eric Potter
President
L&DMR